The University of Florida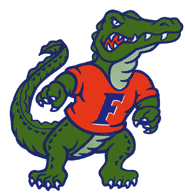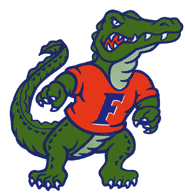 The University of Florida is a major, public, comprehensive, land-grant, research university. The state's oldest, largest and most comprehensive university, Florida is among the nation's most academically diverse public universities. Florida has a long history of established programs in international education, research and service. It is one of only 17 public, land-grant universities that belongs to the Association of American Universities.

In 1853, the state-funded East Florida Seminary took over the Kingsbury Academy in Ocala. The seminary moved to Gainesville in the 1860s and later was consolidated with the state's land-grant Florida Agricultural College, then in Lake City. In 1905, by legislative action, the college became a university and was moved to Gainesville. Classes first met with 102 students on the present site on September 26, 1906. The University of Florida opened its doors to women in 1947 and was integrated in 1958. With more than 43,000 students, Florida is the sixth largest university in the nation.

Enrollment for fall semester 1999 totaled 44,276 students, including 36,047 in-state students representing all Florida counties, with approximately 2,000 international students representing over 100 countries, with the remainder representing all 49 of the other states, the District of Columbia, Puerto Rico, and the Virgin Islands. The ratio of women to men is currently 51:49. Seventy-five percent of enrolled students are undergraduates, 18 percent are graduate students and 7 percent are in professional degree programs (including dentistry, law, medicine, pharmacy and veterinary medicine). Approximately 22 percent of the members of the UF student body are minorities with 6.5 percent of the student population consisting of African-American students, 9.4 percent Hispanic students, and 6.0 percent Asian-American or Pacific Islander students.

University of Florida students are among the best in the nation. Approximately 90 percent of all entering freshmen score above the national average on standardized college entrance exams taken by college-bound students. The University of Florida ranks fourth in the nation among public universities and seventh among all universities in the number of freshmen National Merit Scholars in attendance. Florida also ranks second among all public universities and fifth among all institutions in the number of National Achievement Scholars in attendance.

UF's freshmen retention rate of 92 percent speaks to the outstanding quality of the university's entire academic experience, from counseling to online programs to aid self-tracking of academic progress and class registration.

In addition to being academically motivated, students lead a rich social and extracurricular life. They belong to more than 450 student organizations on campus, attend more than 2,000 campus concerts, art exhibits and theatrical productions, guest lectures, sports contests, and other events a year.

Florida has more than 4,000 distinguished faculty members with outstanding reputations for their teaching, research and service. The Teaching Improvement Program (TIP), a nationally recognized program to enhance and reward undergraduate teaching, has provided a major emphasis on the quality of instruction at Florida. The newly developed Professorial Excellence Program (PEP) rewards faculty based on their accomplishments and continuing productivity since promotion to the rank of professor including excellence and high merit in scholarship or creative achievement, teaching, service and extension. The faculty attracted $280 million in research and training grants in 1997-98. In 1997-98 University-of-Florida-based technologies brought in a record $19.1 million in royalty and licensing income.

Florida ranked seventh among all universities for licensing income. Florida currently has 53 Eminent Scholar Chairs, positions funded at more than $1 million each to attract nationally and internationally recognized scholars. A variety of other endowed professorships help attract prominent faculty. More than two dozen faculty are members of the National Academies of Science and/or Engineering, the Institute of Medicine or a counterpart in another nation. Also, in a national ranking of total Fulbright Awards for 1997-98, Florida stands 12th among all universities, with 13 awards.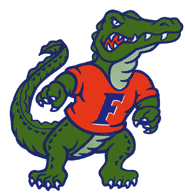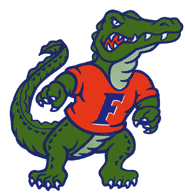 Back To Home

Back To Top

---

Click Here To Get Your Florida NCAA Gear and More!